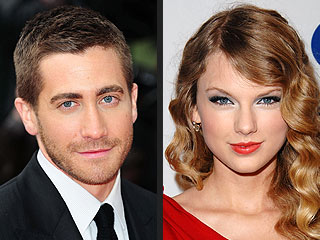 New super-couple Jake Gyllenhaal and Taylor Swift are together again.

They've been spending a lot of time together lately in New York and Nashville, and now, after about a week apart, the busy lovebirds have reunited in Los Angeles.

As soon as she landed in L.A. in a private jet on Wednesday, Swift, who turns 21 on Monday, hightailed it to Gyllenhaal's Hollywood Hills home where the couple hung out late into the evening.

The next day, the pair were spotted out on afternoon drive around town. As Gyllenhaal, 29, navigated his Audi, he also made an effort to amuse his date, says a witness.

"Jake and Taylor seemed to be catching up and were chatting nonstop in the car," the onlooker says. "Jake was making Taylor laugh and she looked very happy."

The couple appear to be getting closer, though there's no word whether Gyllenhaal will help Swift celebrate her birthday – which, she told PEOPLE magazine
recently that it would be "a winter-themed birthday party – Christmas-themed."