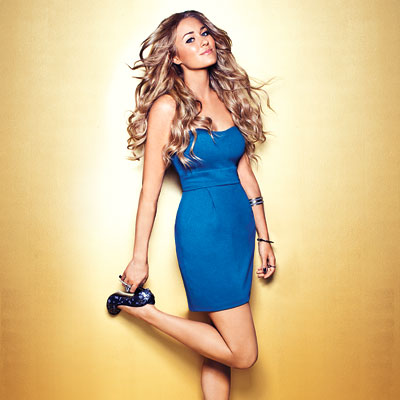 She may have quit The Hills and put her upscale Lauren Conrad Collection on hold, but the reality sweetheart is keeping busy with a best-selling novel, L.A. Candy, and a new label for Kohl's, LC Lauren Conrad. Eighteen chic and easy pieces start at only $20, making stocking up relatively painless.

"I like minis; they really elongate your legs."
Party dress, $50 at kohls.com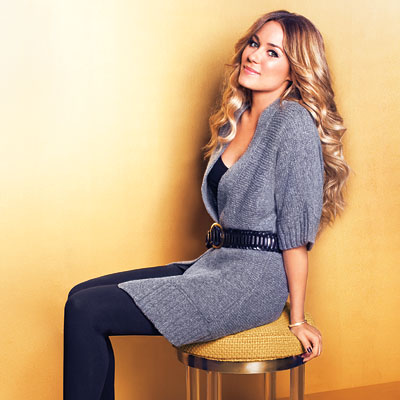 Although she says it was unintentional, the low-key line suits L.C.'s jet-setting lifestyle of late. "The sweaters are lightweight, soft and oversize—perfect for flying," she says. "I like to be comfortable when I travel, but I can't look gross in sweatpants." If the 23-year-old has learned anything from being trailed by cameras all day long, it's that someone's always watching.

"This sweater is a great layering piece—wear it with or without the belt."
Sweater with belt, $60 at kohls.com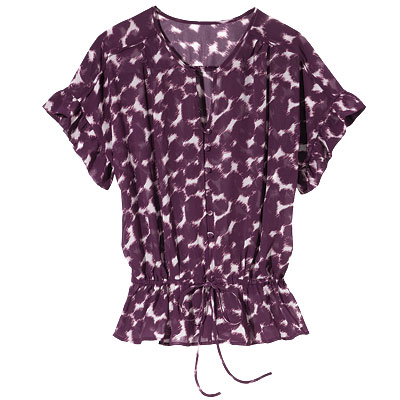 "Chiffon is such a pretty fabric, and draping is so chic."
Drop-waist chiffon blouse, $34 at kohls.com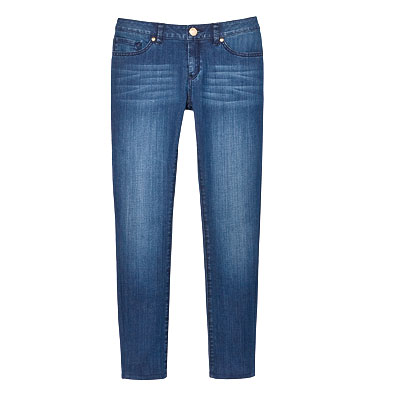 "I wanted skinny, skinny jeans with a bit of stretch."
Jeans, $54 at kohls.com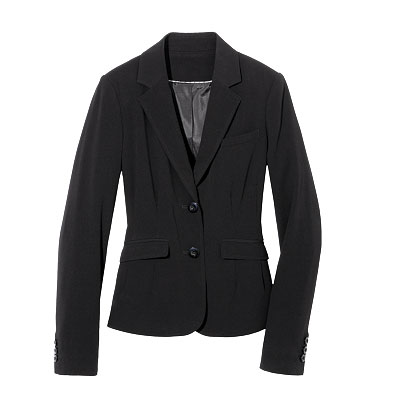 "I wear blazers with everything—jeans and a T, or a cocktail dress. It's a very polished look."
Boyfriend blazer, $60 at kohls.com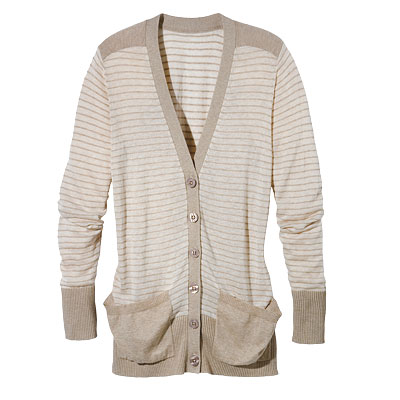 "I love the big pockets. Cardigans are so versatile—this works over a sundress or jeans."
Boyfriend cardigan, $44 at kohls.com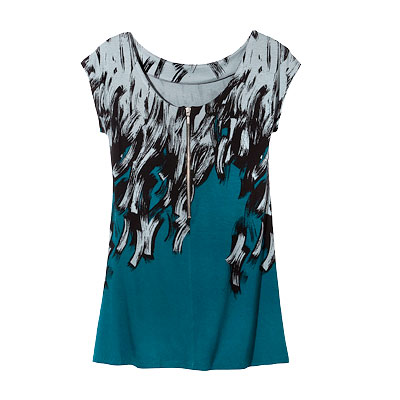 "It's fun to mix solids and prints. If it's too short, just throw on some tights!"
Knit sheath, $50 at kohls.com
Make sure you check out the whole collection at Kohls.com!