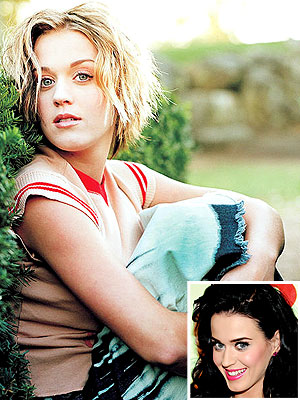 KATY PERRY
Before "I Kissed a Girl," Perry – who landed a best pop performance nod for the track – was a teen gospel singer (and a blonde!) who released a self-titled religious album in 2001. "I was raised in a very pseudo-strict religious household where the only thing on the menu was gospel standards like 'Oh Happy Day', 'His Eye Is on the Sparrow' and 'Amazing Grace' – all eight verses of it," she told MTV.com. But after attending a slumber party and hearing Queen for the first time, a pop star was born.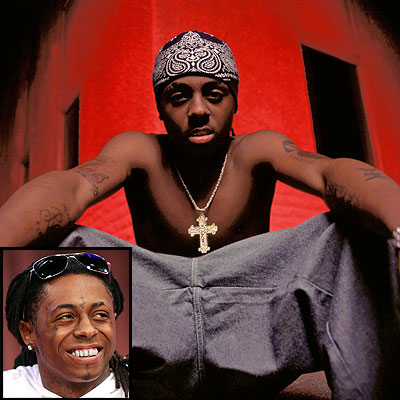 LIL' WAYNE
The New Orleans rapper leads the pack with a whopping eight nominations – including album of the year for The Carter III. But in 1999, Duane Michael Carter was 17, untattooed and the youngest member of the rap troupe Hot Boys. In spite of his massive solo success, Lil' Wayne isn't ruling out a Hot Boys reunion, telling BET earlier this year, "We always had a little bond, we probably try to do an album. It ain't just a rumor, we really trying."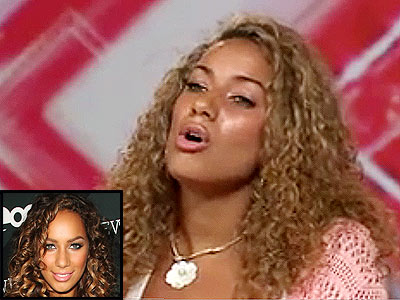 LEONA LEWIS
She's nominated in three categories – including record of the year for "Bleeding Love" – yet in 2006, the Londoner was just another hopeful on The X Factor, the U.K. equivalent of American Idol. Then a 21-year-old receptionist, Lewis stood before Sharon Osbourne, Paula Abdul and Simon Cowell, who said of her audition, "When it was on, it was absolutely fantastic." Lewis went on to win the talent competition by a landslide.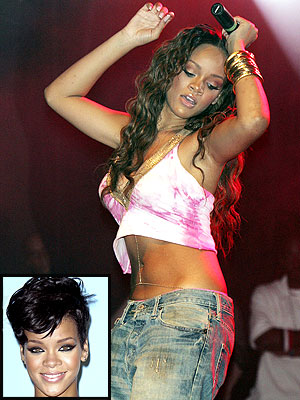 RIHANNA
Back in 2005, Jay-Z introduced his newest artist, a pretty, long-haired teen from Barbados with an island-fluenced sound, to an enthusiastic crowd at Teen People's Listening Lounge showcase in Hollywood. Three years later, she's shed her teenybopper look – and long locks – having scored three Grammy nods (including best dance recording for "Disturbia"). "I'm not the innocent Rihanna anymore," she has said of her image makeover.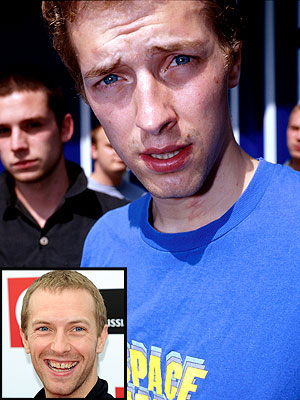 COLDPLAY
The alt-rockers from the U.K. nabbed their first of four Grammy Awards in 2001, and this year, they scored the second-highest number of nominations – including nods in the big three categories: album, song and record of the year. But in 2000, Coldplay frontman Chris Martin was a fresh-faced Brit, wearing cheeky T-shirts for his band's promotional photos.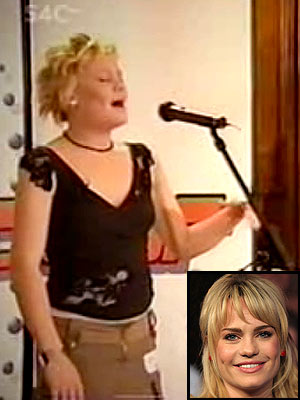 DUFFY
With short, cropped hair and a trendy top, Aimee Duffy appeared on the Welsh reality competition Wawffactor in 2003, and she came in second. Five years later, the best new artist nominee rocks a sex-kitten look that, along with her bluesy voice, leads to frequent comparisons with '60s singer Dusty Springfield – a likeness at which she bristles. "It's easy for people to drop names like that, because they have a lot of resonance," she told the Daily Mail. "It's like saying a car is the same as a train just because the two of them move."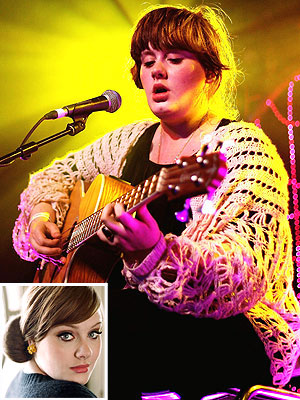 ADELE
Before her appearance on Saturday Night Live in the U.S. in October, Adele was struggling to gain a foothold there, performing her U.K. hit "Chasing Pavements" on MTV2 in 2007. Following SNL, the London native is up for four Grammys – including best new artist – and she's trying to keep her newfound stateside fame in perspective. "A Grammy is music's Oscars," she wrote on her blog. "You win an Oscar when you give a performance of your life. And I find it hard to think of my album like that! I can't be like, 'Yeah I so deserve it,' that would make me sound like a pr–k."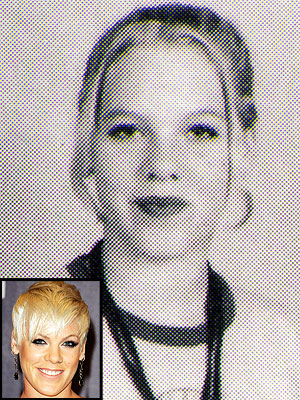 PINK
Many know that before she was Pink the rock star – nominated for best female pop vocal for "So What" – she was an R&B singer with a close-cropped fuchsia do. But four years before that, Pink was simply Alecia Moore, a 16-year-old attending a normal high school like any other American kid. "Looking back, I have a lot of respect for that girl," the singer has said of her teenaged self. "I'm still that little punk – I always will be, I hope."