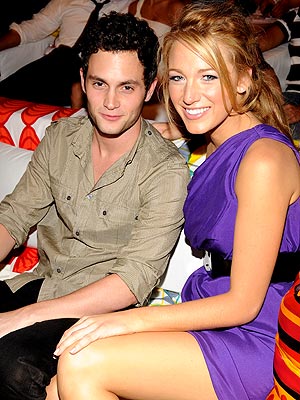 While their show picked up six Teen Choice Awards on Sunday night – including Choice TV drama and breakout show – Gossip Girl stars (and real-life couple) Penn Badgley and Blake Lively stayed cosy on the couch at the Gibson Amphitheatre in Universal City, California. Badgley must be proud of his girlfriend: Lively was also recognized as 2008's breakout female and Choice TV drama actress.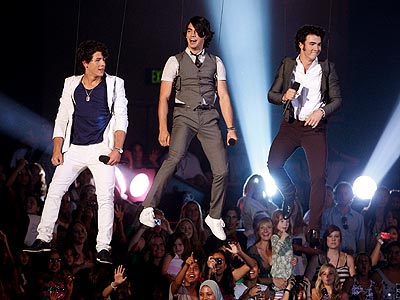 They picked up six surfboards on Sunday, but flying over the audience was the real dream come true for the Jonas Brothers, who soared on wires after a fan submitted a YouTube video asking about their craziest dream during a segment of the show, which airs Monday on FOX.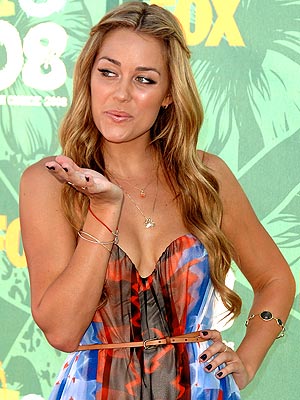 The Hills star and fashion designer Lauren Conrad stood out on the blue carpet thanks to her one-of-a-kind patterned maxidress from her own collection.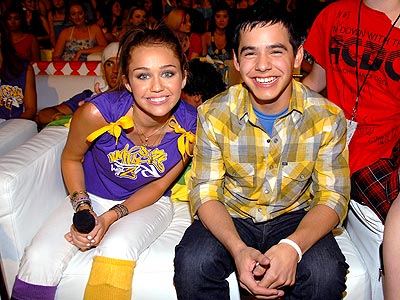 Teen Choice 2008 host Miley Cyrus could offer some expert advice to David Archuleta – the American Idol runner-up was honoured for having the most fanatic fans.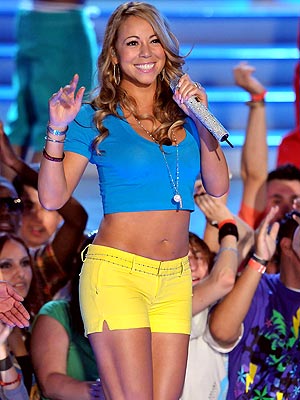 After a short delay and a warm-up act, Mariah Carey took the stage to the delight of famous fans Jerry O'Connell – who was literally on the edge of his seat during the singer's performance of "I'll Be Lovin' U Long Time" – Fergie, Chris Brown and Will Smith, who gave the singer a standing ovation.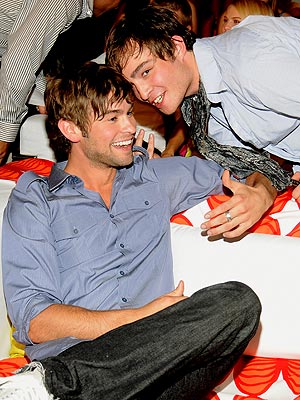 Teen Choice 2008's breakout actor Chace Crawford gets the scoop from his roommate Ed Westwick, who picked up Choice TV villain for playing the troublemaker Chuck Bass on Gossip Girl. Earlier, Crawford met up with 2006's breakout star Zac Efron, and the two had more in common than just the Teen Choice title.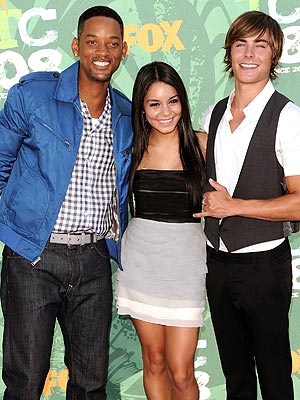 High School Musical 3: Senior Year stars Vanessa Hudgens and Zac Efron share the spotlight on the blue carpet with Will Smith, who picked up one surfboard for his movie Hancock and two for I Am Legend.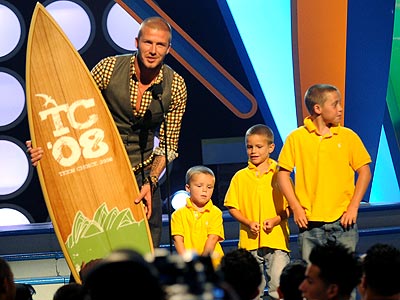 Best male athlete David Beckham also could win an award for best dad after bringing sons Cruz, Romeo and Brooklyn onto the stage, where he thanked America for accepting him while Posh mom Victoria Beckham stayed in her seat and clapped politely.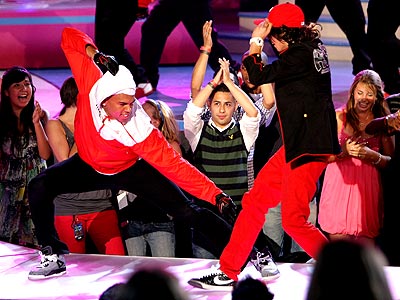 Choice male artist Chris Brown teamed up with dance crew ACDC as part of a dance competition between them and their rivals, Miley Cyrus' M&M Dance Cru. Despite their guest star, ACDC lost to M&M in a controversial decision that prompted boos from the crowd.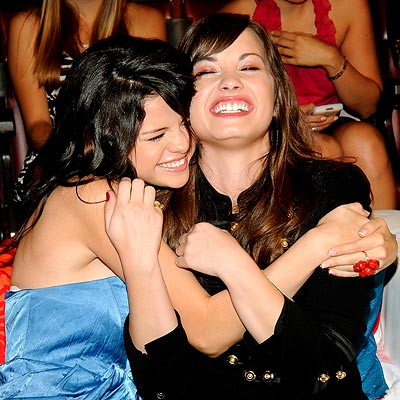 Camp Rock star Demi Lovato isn't the only one who got a hug from Teen Choice presenter Selena Gomez. During a commercial break, the Jonas Brothers paid a visit to the Wizards of Waverly Place star, and the only one to get a hug from Gomez was her rumoured beau, Nick.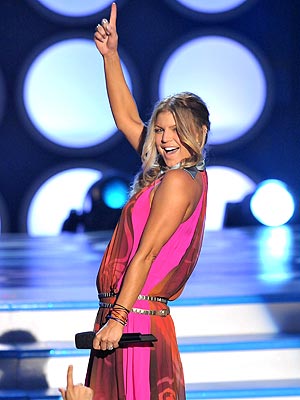 She may not have picked up an award this year, but Fergie, who was last year's Choice female artist, got something even better – a rose from Miley Cyrus, who delivered the flower to during her performance of "7 Things".