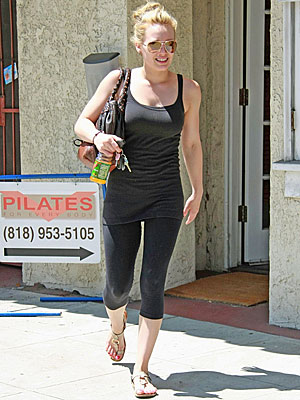 POWER UP WITH PILATES


Since taking up Pilates,

Hilary Duff

has seen her body transformed. "I was a gymnast before, so I was a bit more bulky in the past. Now I have leaner longer muscles, my strength is up," she tells

PEOPLE

. Besides Pilates workouts three times weekly "for flexibility and toning," she gets her cardio boost from doing Piloxing - a combo of Pilates and boxing - in California.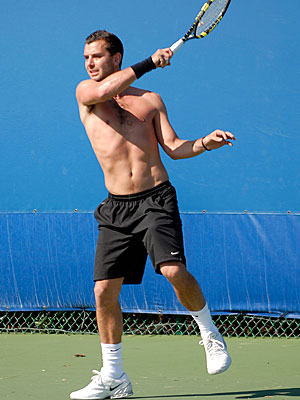 HAVE A LOVE-LOVE MATCH


When he's not rocking out or chasing 2-year-old son

Kingston

with pregnant wife

Gwen Stefani

,

Gavin Rossdale

hits the tennis court. "What I like about it is it's a battle against yourself," says the rocker. "It's incredibly physical yet it takes pure form. It's about balance, poise and economy of movement to get the most power." No wonder he looks so good: A 30-minute no-out-of-bounds game of tennis burns 238 calories.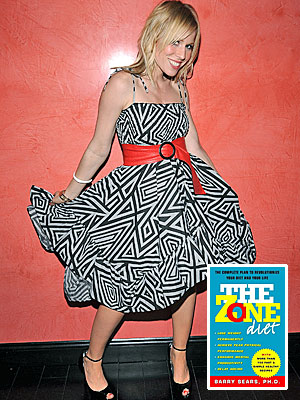 STAY IN THE ZONE


British pop star

Natasha Bedingfield

likes to get in the zone – on the

Zone Diet

, that is. The singer favors the diet for its emphasis on balance. "It's about having all the food groups: fat, carbs and protein, but having the right amounts of them," she tells

PEOPLE

. "It really works well if I combine it with exercise." Though calorie-counting isn't part of the plan, precise portion control is its focus.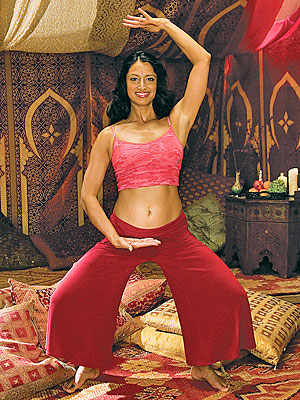 SHAKE IT LIKE A BOLLYWOOD STAR


If you're tired of the typical ab workout videos and want to stir things up, try

L.A.

-based fitness star

Hemalayaa

's new video, Beautiful Belly. The DVD incorporates Bollywood-inspired dance moves to work your core muscles in three 12-minute routines and includes a fun, fast-paced cardio warm-up.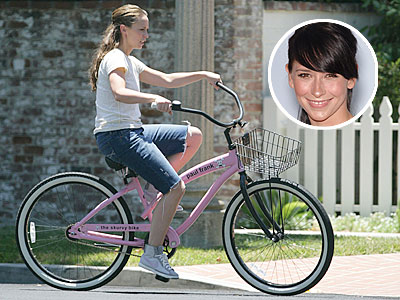 BECOME A BIKER GIRL


Though she never learned how to ride a bike as a child,

Jennifer Love Hewitt

has mastered two-wheeling as an adult. The Ghost Whisperer star loves to bop around her

L.A.

neighbourhood on her bike. "I love it because it's pink – very girly," says

Hewitt

. And doing 20 minutes of a vigorous activity like bike-riding three times a week is sufficient cardio to keep your heart in shape.