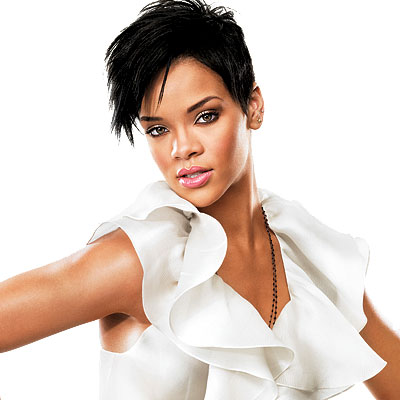 We've had the Jennifer and now people ask for the

Rihanna

. Will you be switching it up again?

"The first time I heard people were asking for
the

Rihanna
, it was really flattering and maybe a little strange. It caught me by surprise, but now I feel it's a very cool thing. I don't feel the pressure to change it up again at all. I like it, as they like it."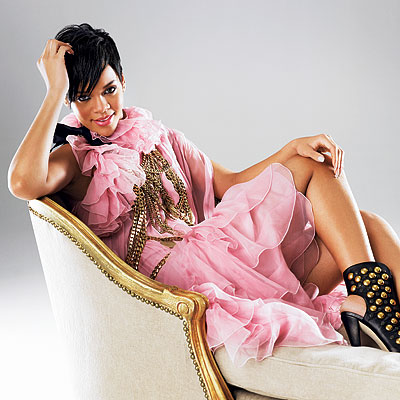 What are some fashion rules you'd like to crush?
"The idea of not wearing brown and black together seems so dated. The other day I wore a black T-shirt, black

Nobody

jeans, a brown leopard-print belt by

Dolce & Gabbana

, and brown

Giuseppe Zanotti

shoes and it looked awesome. Also the rule about not matching your makeup to your outfit. I do that onstage, matching red lipstick to a bright red jacket or neon-pink eye shadow to a pink jumpsuit. And I also love to mix prints."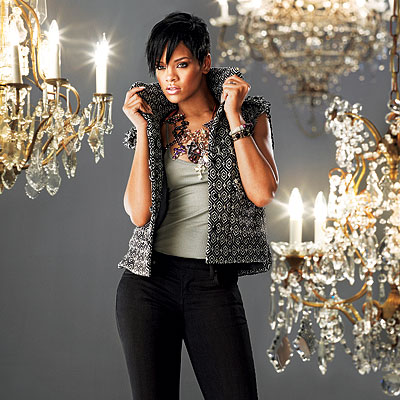 How has your look evolved over the years? What're your style obsessions?
"It has
evolved
without my even noticing it. Lately I'm obsessed with

Thierry Mugler

…

Grace Jones

inspires me… she has extraordinary style and she's fearless. I love designer

Martin Margiela

:

Kanye West

told me about him. I also like

Dsquared

,

Chloé

,

Zac Posen

—he makes flattering lines."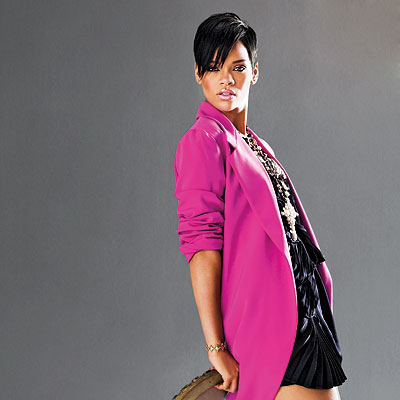 Your mum owns a boutique and your dad works at a garment factory—is a

Rihanna

fashion line in the cards?
"I am working on that right now. It takes a lot of effort, and I want to be involved with every step of the process."
*BONUS QUESTION*
What do you look for in a man?
"I look for personality, I like humble men, I like guys who make me laugh, someone who makes me happy and genuinely cares for me as a person."