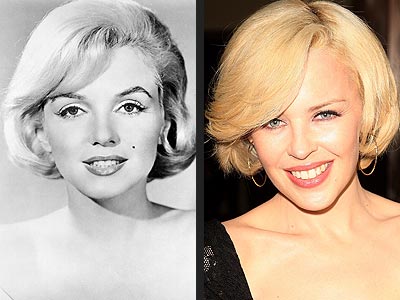 BLONDE AMBITION
Gentleman preferred blondes, according to

Marilyn Monroe

(in 1960).

Kylie Minogue

makes the contemporary case.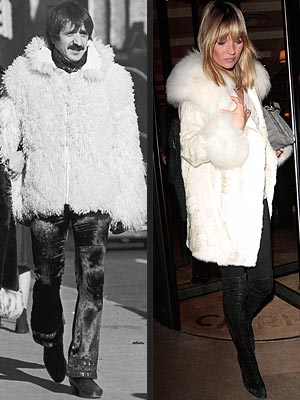 FUR THING
Kate Moss

usually starts trends. Looks like she's found an unlikely muse in

Sonny Bono

(in 1968) on the white fur front.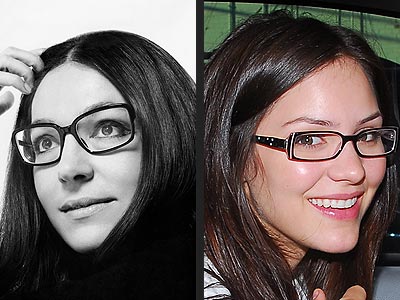 FRAME UP
Who says guys don't make passes at girls in glasses? Greek singer

Nana Mouskouri

(in 1970) and

Katharine McPhee

are brainy hotness.