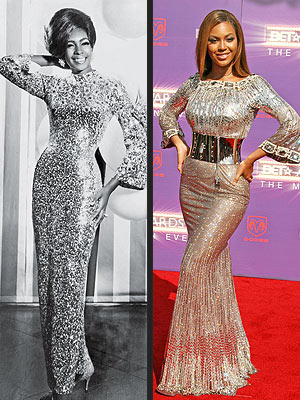 GLITTER GIRLS
Stop in the name of glamour!

Mary Wilson

of the

Supremes

(in 1967) and

Beyoncé Knowles

are classic divas in pose and spangled dress.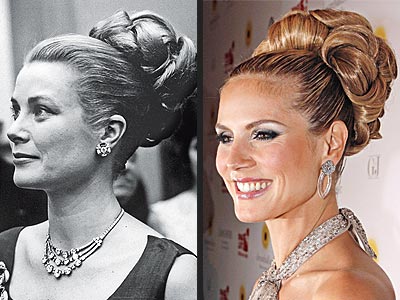 KNOTTED UP
Fancy dos aren't all they share.

Grace Kelly

(in 1960) had a royal seal and

Heidi Klum

has a Seal all her own.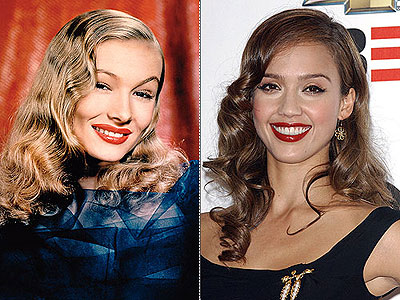 MAKING WAVES
Hollywood

glamour never goes out of style.

Veronica Lake

(in 1942) and

Jessica Alba

work their femme fatale charm with sexy side parts and bold lips.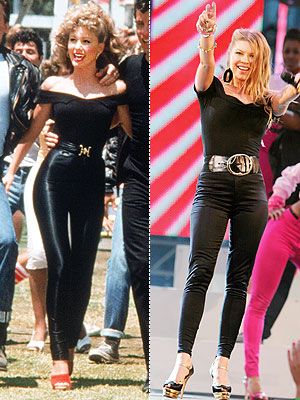 LOOK AT ME
Olivia Newton John

(in 1978's smash hit
Grease
) and

Fergie

give us chills – they're multiplying! – in their "Sexy Sandy" best.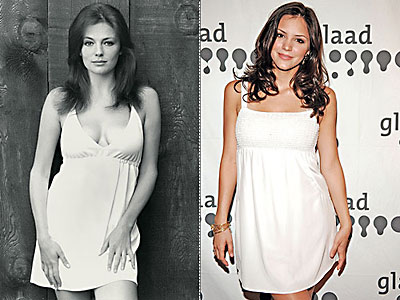 WHITE OUT
Jacqueline Bisset

(in 1972) and

Katharine McPhee

make a compelling case for brunettes in little white dresses.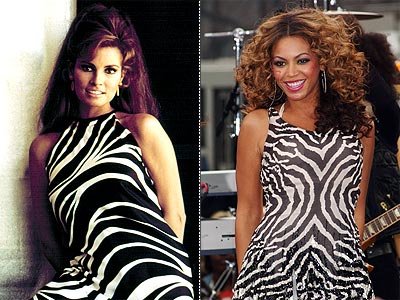 ANIMAL NATURE
Raquel Welch

(in 1965) and

Beyoncé Knowles

listen to the call of the wild, pairing slinky zebra-print dresses and lustrous manes of hair.